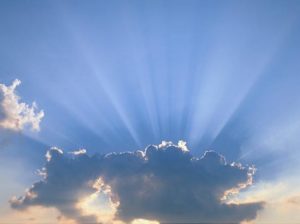 "I form the light, and create darkness;
.
I make peace, and create evil;
I am the Lord,
Who has made all these things."
.
– Isaiah 45.5
.
"The Tao is called the Great Mother:
.
empty yet inexhaustible,
it gives birth to infinite worlds.
.
It is always present within you.
You can use it any way you want."
– Lao-tzu, "Tao Te Ching" 6
"The purpose of man is to quest for his potential–spiritual and other."
– Daivd Birnbaum "Summa Mertaphysica 1" p.54
MOSES IN EGYPT: A MODERN DAY MIDRASH
Moses, adopted by an Egyptian princess, according to midrashic sources, was nursed by his mother… an easy to hire and readily available Hebrew wet nurse… in the Palace of Pharaoh. When he was weaned, his mother never stepped foot again in the palace, and while some 8 decades latter Moses was able to reunite with his brother and sister, he never saw his parents again.
Growing up as a royal prince of Egypt, Moses was 100% Egyptian by nurture but not by DNA.
As a teenager and young adult, in contrast to the back breaking work of his fellow Hebrews, Moses lived a life of both great material luxury, and intense intellectual stimulation.
As one of the great centers of world power, Pharaoh's court was visited by  a stream of savants and charlatans, magicians and hustlers. Some came to entertain, others to con, and a few to attempt to educate and enlighten.
None of what he heard fully resonated with Moses, who while part and parcel of life in the Palace, still smarting from the teasing of his peers for his lowly Hebrew origins.
And in his search for answers to the existential questions of life which from time immemorial sensitive teenagers and young adults have always asked; Moses's spiritual journey took him out of the cultural mainstream as he also paid attention to the counter cultural monotheistic beliefs of the "One God of their Fathers" that the Hebrew slaves talked about among themselves.
Moses matured into a man of great strength and passion, and at the age of 40 when so many of his peers were suffering the normal mid life crisis of feeling life beginning to slip away from them… Moses having struck down in anger a cruel Egyptian slave supervisor, began the middle third of his life with purpose as a shepherd; and where under the clear star filled nights of the desert, he returned to the question of "What was the purpose of life?"; and how best he could articulate an answer to himself and others.
In tales of Zen masters, time after time a student seeking enlightenment would fail to achieve this desired spiritual level until at a given moment  literally out of nowhere, and totally unexpected, everything would became clear. And so it was with Moses.
Moses had no teacher, or rabbi or zen master to instruct him. He was on is own and as he neared the age of 80, he began to feel his strength fading and he began to realize that his quest for enlightenment might not succeed…and as he began to make peace with this eventuality, Moses stumbled across a burning bush that was not consumed.
And out of this bush, Moses heard a voice calling to him. And Moses stopped and listened and paid attention and he did one thing more…he entered into a dialogue with the "the Voice"…asking questions, expressing his opinion (including his fears and anxieties) and Moses, still on his quest to enlightenment, had the courage to gently ask the question, the answer to which would complete his personal spiritual journey and which would in  the final 1/3 of his life elevate him into a historic spiritual leader whose teachings are still studied with respect a full 3,000 years later.
The answer that God gave Moses about His name was in Hebrew
 "Ehyeh-Asher-Ehyeh". This phrase is not easily translated but is commonly understood to mean " I will be what I will be" or at a higher level of consciousness, it could be translated as "I am Pure Being in the Process of Continual Transformation".
It is David Birnbaum's great insight as expressed in his three volume "Summma Metaphysica" that it was this moment of revelation for which Moses (and 3,00 years later David Birnbaum himself) had spent his whole life preparing.
And Moses having found the spiritual answer for which he was hungering…. (later described by David Birnbaum as "Potentialism Theory"..that as God was in the Process of Becoming, so was every aspect of the Universe from the big bang forward through evolution to the current spiritual consciousness of humankind…the very beings created in the image of the "Ever  Becoming God.")…  at the mature age of 80 was ready to reach his full Potential as a human being, as guide to his people and as a universal spiritual leader of unparalleled proportion.
And having reached this point of much desired spiritual enlightenment, Moses did not, as so many others would, retreat further into the desert to continue to nourish his new found spiritual insights.
Moses did the opposite. Encouraged by God, he turned his face back to the Palace he had left 40 years earlier to proclaim the then (and still) revolutionary concept that ALL people..even the most lowly…having been created in God's own image of Ever Becoming…had the right to have the time/space and opportunity to not only worship but to emulate their Ever Becoming God as best they were able as individuals/families and tribes.
And knowing that the Hebrews carried a heavy burden of the marks and memories of slavery on their shoulders, Moses realized that the newly freed Hebrew slaves would by definition have to deal with the drama and trauma of suddenly finding themselves being totally intellectually,  emotionally, physically and spiritually unprepared for the journey ahead.
And Moses realized that with a slave mentality still being prevalent, he had to tend first to the physical and emotional well being of the recently freed Hebrew slaves and that this people..his people… was not yet prepared to fully understand, accept and embrace having been created in the image of a God of pure Potential.
And so Moses… as the accomplished national, military and spiritual leader that he, without any training… had emerged as, learned to craft his experience of enlightenment and spiritual understanding in words that simultaneously and effectively communicated to the generations that left Egypt as well as all those generations of human beings, Jew and non Jews, whose lives have followed.
Moses, among his other skills and talents also excelled as a writer.  His Five Books of Moses. and the entire body of literature that followed from them…..tended with some major exceptions…to focus on God the rescuer, and God the law giver while the concept of the God of Pure Potential was "hidden" often obscurely, but also often within plane sight for those who who have the eyes and inclination to see, appreciate and understand the original vision (name of) God that brought Moses to a state of spiritual enlightenment at the burning bush.
It was this "multi-message" of Moses, and the enlightenment he received in learning God's name that allow us…some 3,000 years later to continue to revere him as the greatest Prophet in Israel; and to continue to marvel and appreciate what he had learned and what he has transmitted to us in terms of of Our God granted Potential for continued growth in every aspect of our lives.